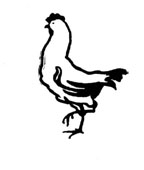 Last time this year, I was undergoing chemotherapy, so I've been doing a lot of reminiscing lately now that my hair is growing back, all fluffy.
I've also been reminiscing about my breast cancer surgery last August.
My mother came to town for the surgery and was an incredible help and support. She took care of two pretty frustrated twins, took them to swim lessons, tried to play with them, and endured some nasty behavior and nasty comments from them. [Note to self: two pre-schoolers whose mommy is in the hospital undergoing a radical surgery for cancer can have some POWerful emotions. And they will act accordingly.]
My mom cooked for us, cleaned up, took care of me, gave pep talks, whatever was required. She got us through the worst two weeks of my recovery. I'm not sure what we would have done without her.
After my mom left, my wonderful friend Lisa stepped in and coordinated a week of dinners for us because even though I was up and around, I was still pretty much useless as far as cooking or housework. Six people from my work (including Lisa) volunteered to bring dinner that third week post-surgery.
Each day, these generous and lovely women came to our home and delivered incredible, thoughtful, delicious dinners. And each dinner revolved around some form of chicken.
Every day, around the time that our friends were due to arrive, my husband and I wondered whether we'd be having chicken for dinner. Sure enough, the chicken would arrive.
In addition to receiving delicious chicken, each person would stay and visit for awhile. This was my favorite part of the whole week. One of the days, my friend Danäe brought Thai food, and we ate all together in front of the television watching something historic: Barack Obama received and accepted the nomination of his party to run for the presidency.
I have come to call this special week the "for six days, we eat chicken; on the seventh, we rest" week. I am overwhelmed with warm feelings and gratitude every time I think of that week and of the two weeks that preceded it, when my mom was here.